Flo's Tips 'n Toes Makeup services for alloccasions like Girls Nights Out, Weddings, Graduations, Dances, Anniversaries and any other special times in your life.
Our salon uses quality products with skin healthy formulas from natural mineral pigments. The nutrients in our make up will replenish, protect and neutralize free radicals that may harm your skin. Our products are ideal for rosacea and acne prone skin.
Makeup services include Camera Ready Application, Airbrushing, and Individual Lashes.
We look forward to providing complete makeup care for your next occasion!
Endorecements: http://www.carriekacen.com/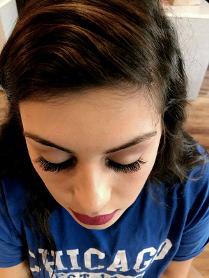 © 2018 Flo's Tips 'n Toes. All Rights Reserved.